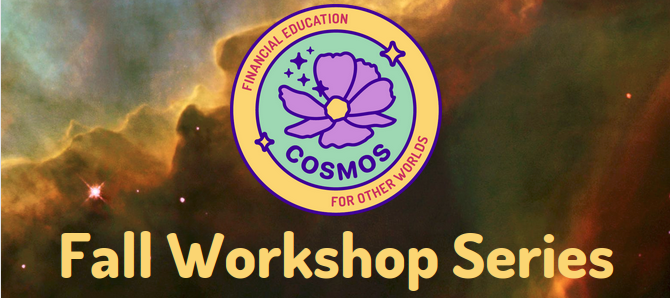 Want to strengthen your finance skills in a way that's aligned with your values? Part of a coop, business, nonprofit, or other project and interested in shared power around finances?
Register for our Fall financial education workshop series. We welcome people at all levels of comfort or discomfort with finances. Sessions in our online series build on one another and we recommend taking them together to deepen your learning. You can also take them as standalone sessions.
Click date links below for full details and registration.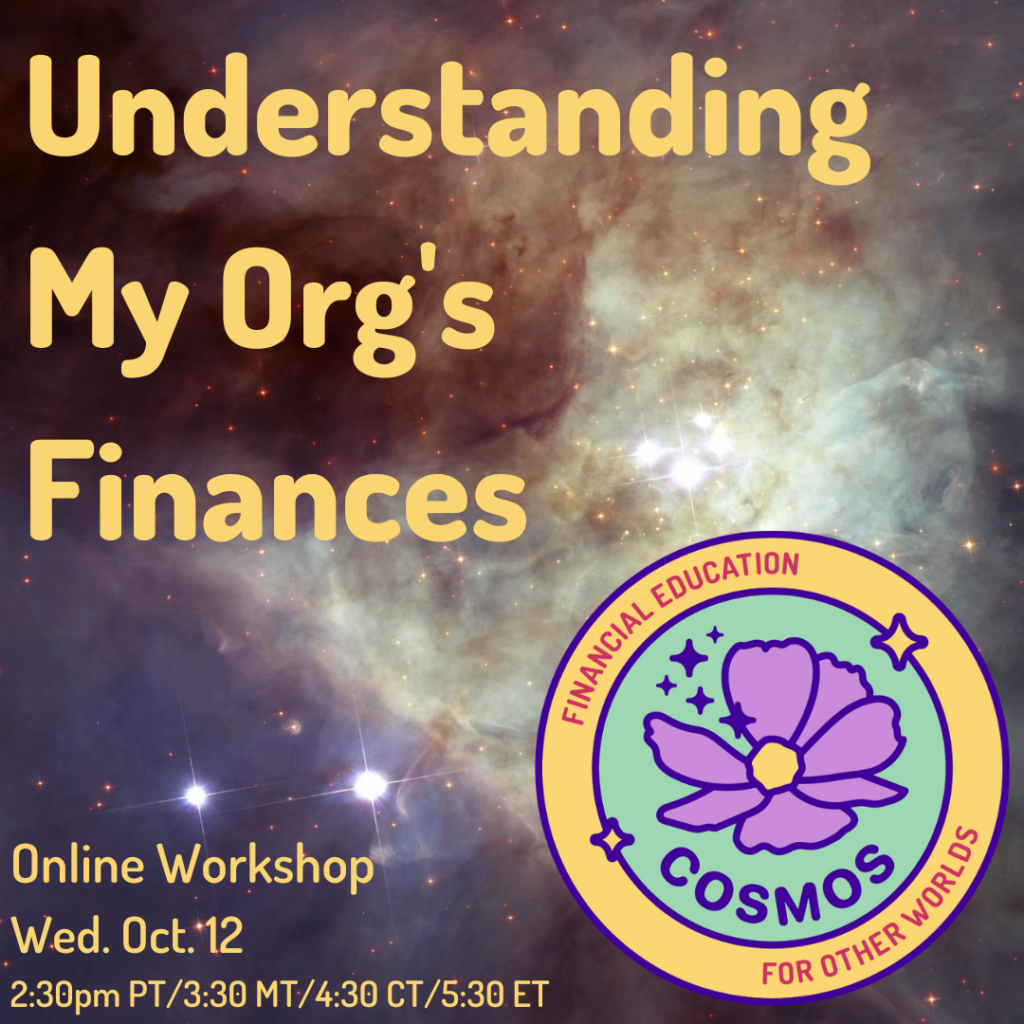 Understanding My Org's Finances
Basic financial concepts and four reports: Profit & Loss, Budget, Cash Flow Projection, and Balance Sheet + how these tools can help you put your values front and center. An interactive workshop designed for people at all levels of comfort with finances. Whether you are an absolute beginner or totally fluent and looking for ways to communicate more clearly with others, you are welcome.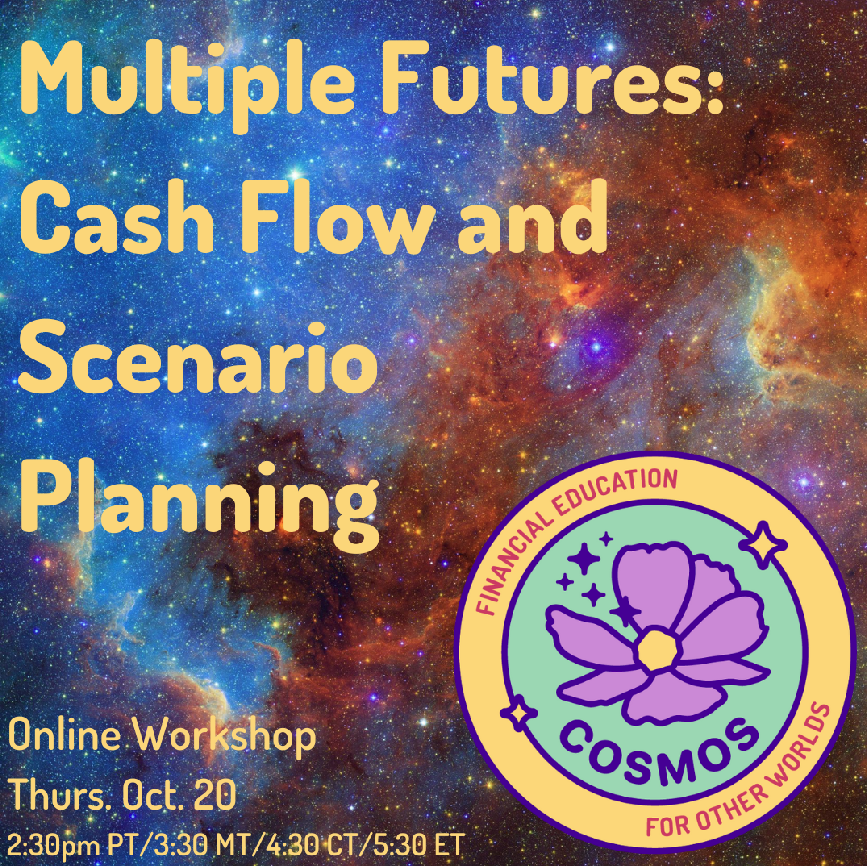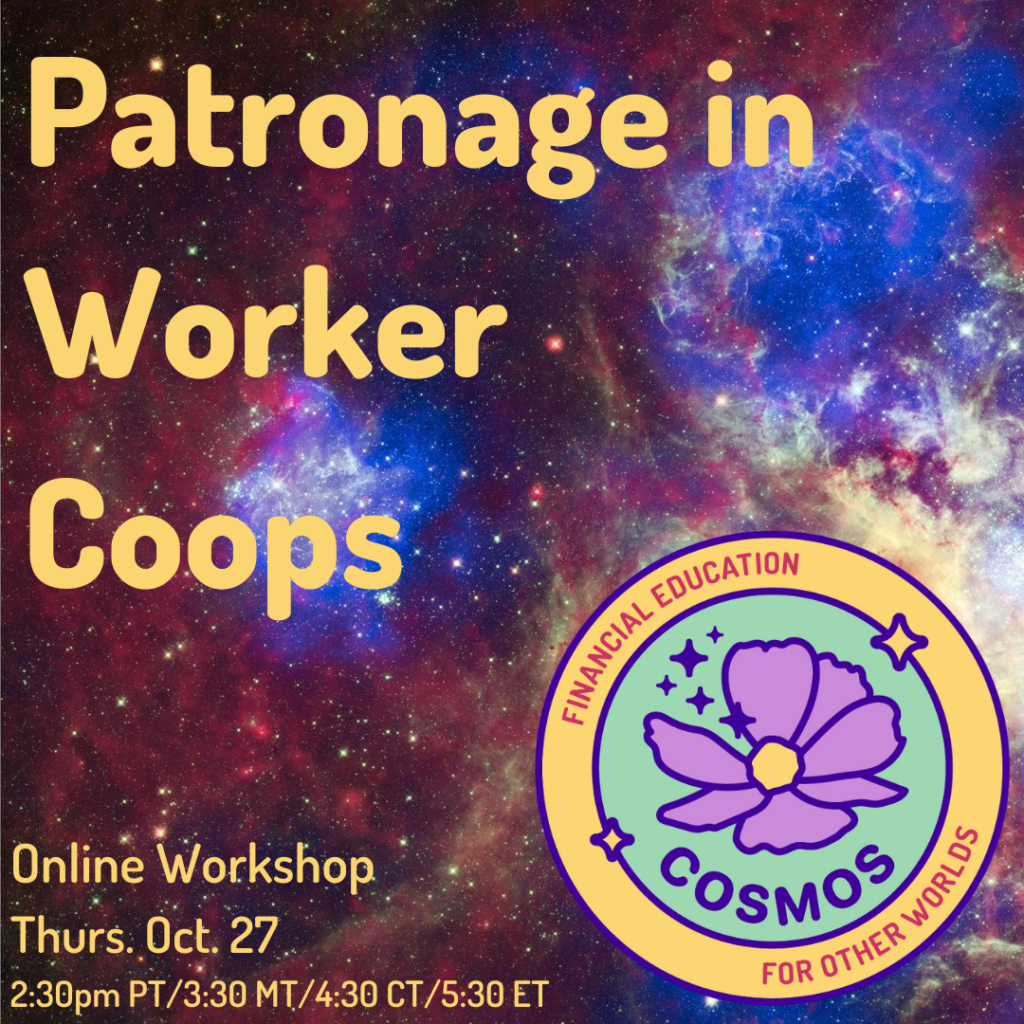 Patronage in Worker Coops
Understanding internal capital accounts, member equity, and patronage for worker coops by a worker coop! We encourage multiple members of your coop to attend together.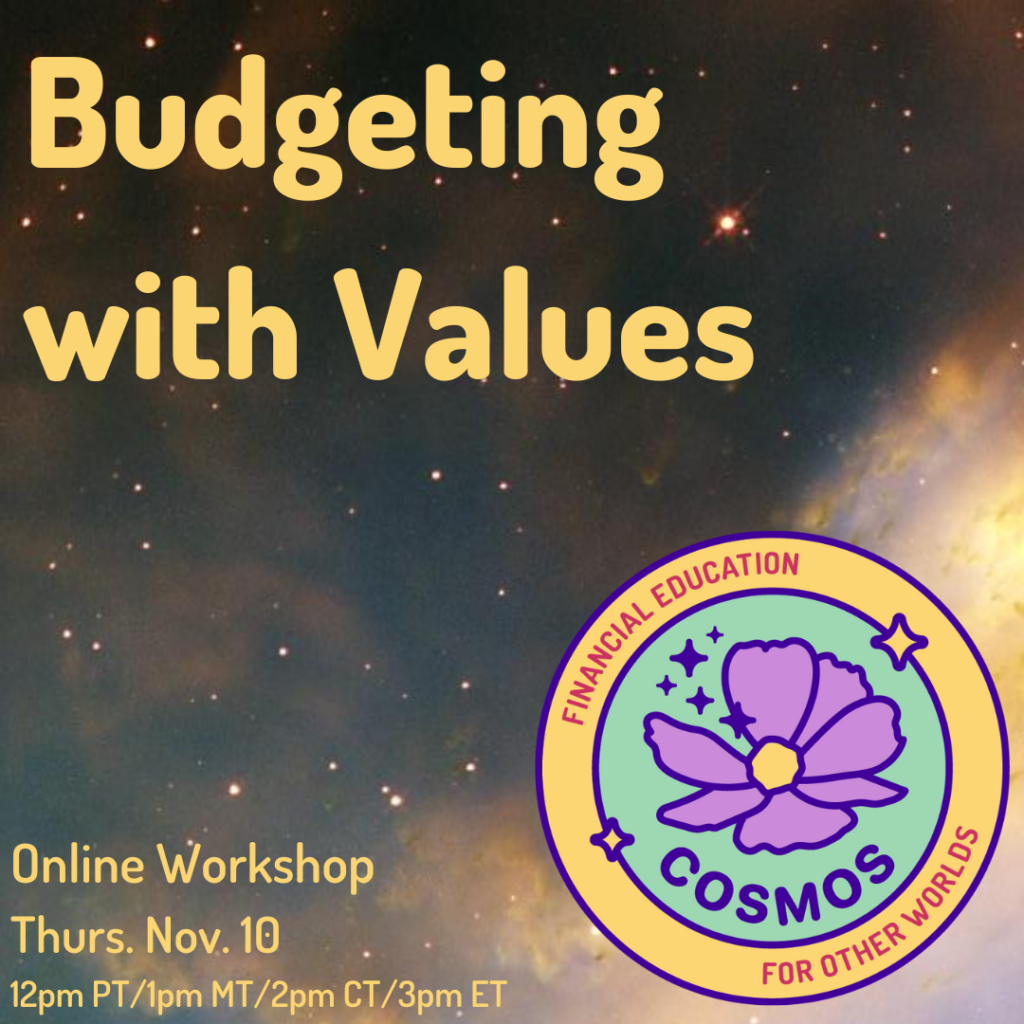 Budgeting with Values
Budgets as tools for both group planning and evaluation and as a support for mapping more just futures. We'll ground ourselves in a basic and empowering understanding of what a budget is, discuss how it relates to governance, and share ways to engage your entire organization in the process.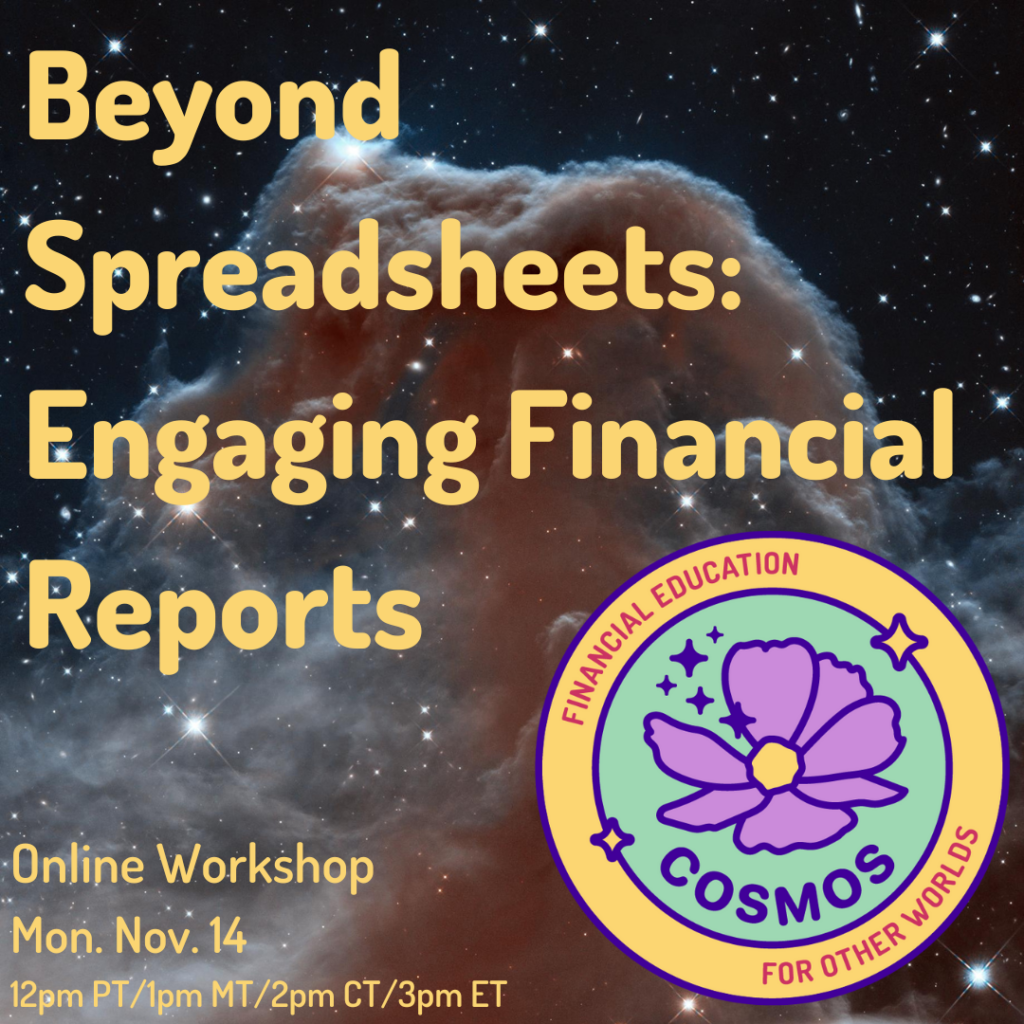 Creating Engaging Financial Reports
Conventional financial reports can often feel intimidating, confusing, or boring. We'll share facilitation tools for fostering full group connection with finances as a crucial part of building shared power. There will be games, stories, charts, & scavenger hunts!
Want to bring a workshop to your group? Check out our workshop offerings here.
Talleres en Español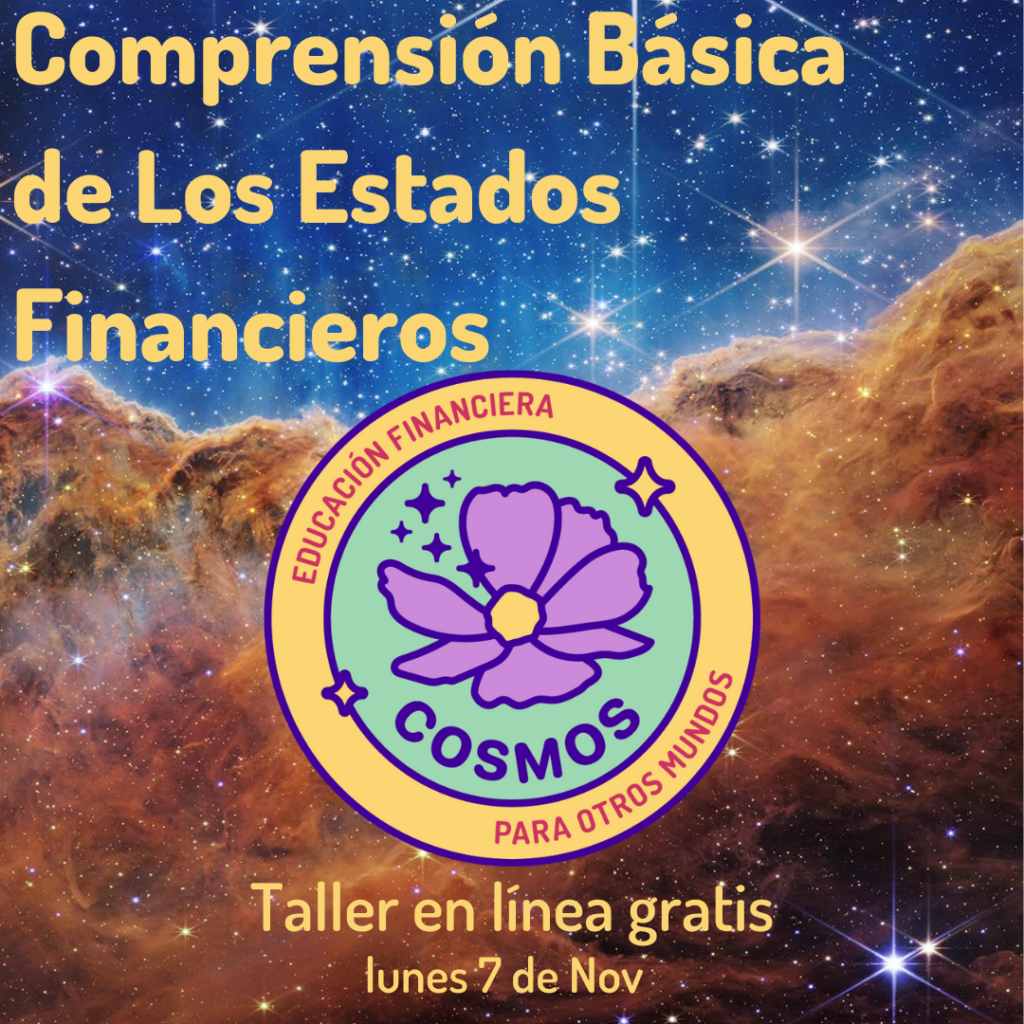 Comprensión Básica de Los Estados Financieros
Desarrollar confianza y claridad con los estados financieros de nuestras organizaciones es fundamental en la lucha para la justicia social. Repasaremos los conceptos financieros básicos y los cuatro informes: Pérdidas y ganancias, Presupuesto, Proyección del flujo de caja y el Balance General.
Sample of Past Events:
Financial Accounting for Cooperatives: A Question & Answer Skill Building Session with A Bookkeeping Cooperative and Wegner CPAs at the U.S. Federation of Worker Cooperatives Worker Coop Conference November 2021 (conference recordings here)
Budgeting 101 workshop for LGBTQ+ teenagers with OUT Metro West. March 2021.
Sharing the Wealth: How to Setup Profit-Sharing for Your Co-op; part of the Washington Area Community Investment Fund's webinar series (FREE RECORDING HERE) November 16, 2020
Financial Accounting for Cooperatives: A Question & Answer Skill Building Session at the U.S. Federation of Worker Cooperative's annual conference 2020(FREE RECORDING HERE)
Forming Cooperatives; part of the Solidarity Research Center's webinar series (FREE RECORDING HERE)