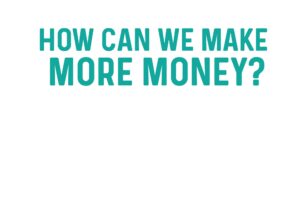 A VALUES-BASED FINANCE AND BUDGETING SEMINAR
September 22nd-24th, Preservation Park, Oakland, California
Saturday, Sept 22nd: 2-5pm
Sunday, Sept 23rd: 10am -5pm
Monday, Sept 24th: 10am-5pm
Pre-registration required; space is limited to 35 participants. Register here. 
Registration fee $850, $750 before August 5th. Registration after Sept 5th cannot be guaranteed.
A collaboration between A Bookkeeping Cooperative, AORTA, Toolbox for Education and Social Action, and Open Bookkeeping.
Facilitated by kiran nigam and Annie Sullivan-Chin.
Description
Join two of the creators of our groundbreaking toolkit for a 2.5 day sneak peek seminar focused on building skills to strengthen your organization's approach to finances and budgeting.
This seminar is designed for people at all levels. If you are an educator, cooperative developer, community leader, or worker or board member of a group-oriented organization of 30 or less, this seminar is for you!
We are addressing financial concepts and also considering and exploring social values and how they impact organizational finances. We will share modules and activities (and tips for facilitating them) from our toolkit that you can implement with your group. Come grow your finance comfort and knowledge and develop skills you can bring back to your organization or business.
Topics will include:
The basics of budgeting: why, how, reading, adjusting, and using
Finance and money concepts and terms: developing shared language and understanding
Defining collective success
Prioritizing competing needs and areas for growth
Tools for facilitating deeper and more democratic group engagement in finance conversations
Integrating organizational values into financial decisions and processes
Going beyond spreadsheets to make financial reporting and conversations more accessible
Discussing larger systemic injustice and its impact on individual and organizational finances
Understand basic cash flow projections and other important financial reports
Access Information
The Space.
As soon as we have a location confirmed, we will update you with more information.
Scent.
As soon as we have a location confirmed, we will update you with more information.
Please join us in ensuring accessibility for community members with chemical sensitivity and chronic illness by not wearing fragrances or scents on your body or clothes from: perfumes, scented laundry detergent, hair and body products, and essential oils. You can prepare in advance by not using products with fragrance or scents, and by using fragrance free, non-toxic products. If this is new for you, here are a couple resources on how to be scent reduced and scent free: https://eastbaymeditation.org/resources/fragrance-free-at-ebmc/#toggle-id-1  and http://www.brownstargirl.org/blog/fragrance-free-femme-of-colour-realness-draft-15
Food.
We are planning on providing tea, coffee, water, and some light snacks. Please plan on providing your own lunch.
Language and Interpretation.
This seminar will be facilitated in English. We are sorry, we will not be providing interpretation for this event.
About the Facilitation Team
Annie Sullivan-Chin, A Bookkeeping Cooperative
bookkeeping.coop
Annie Sullivan-Chin is a worker-owner at A Bookkeeping Cooperative, a 100% employee-owned cooperative business based in New York City. She developed her accounting expertise in the classroom at Baruch College in NYC as well as on the job at ABC over the last five years. She is also an experienced facilitator and trainer, with a passion for building capacity in the solidarity economy movement through financial literacy and the empowerment of workers everywhere.
kiran nigam, Fortify Community Health, AORTA
aorta.coop
kiran has two decades of facilitation experience, and has been involved in the world of cooperative and solidarity economics for 17 years. She incorporates her background in education and art, as well as her healing practice, into facilitation and consulting: utilizing visuals to map information and maximize group effectiveness, integrating space for reflection and introspection in workshops, centering her work in love and compassion, using body-based tools to support learning and ease group decision-making. Previous to Fortify, kiran was a founding member,  worker-owner, and finance committee member of AORTA (Anti-Oppression Resource and Training Alliance) where she worked to build movements for social justice and a solidarity economy.
Payment Information
The registration fee is $850, early bird registration (before August 5th) is $750. Registration after September 5th cannot be guaranteed; contact us.
Registration is fully refundable until August 5th. After August 5th we will hold $150 until we are able to fill your vacated spot.
We expect all payment to be received by September 5th. You will receive payment information after registering.
Questions? Email info@bookkeeping.coop